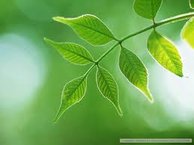 WHAT IS COUNSELLING ?
Counselling is an opportunity to explore in a safe and supportive environment any issues, problems or dilemmas which life has thrown your way.

Everyone has problems at some time in their lives. Life is full of so many demands and challenges and it can often be very overwhelming. However, it may not always be appropriate or desirable to share these issues with family or friends. Counselling offers the opportunity to share these problems and be listened to without judgement or criticism. I will support you while you tell your story, however painful or embarrassing it might be – by working together, and talking through what's on your mind, you will be able to explore your thoughts and feelings and in so doing, gain a deeper understanding of yourself, your problems and your relationships.
WHO IS COUNSELLING FOR ?
Counselling is for everybody at any stage of their lives. Seeking counselling is not an indication of failure, you are simply admitting that things have become too big to handle by yourself. In seeking help you are opening the door to finding solutions and a more effective resolution to your problems. By sharing your problems with a professional counsellor you are more likely to gain clarity on the situation and the confidence to make the necessary changes.

People who come for counselling come for many different reasons. Some may have a problem they think no one else will understand, others may not want to burden their family or friends with their worries. Often people simply need time and space to work things out for themselves.

You may be in the middle of a relationship break-down, suffering from a recent bereavement, or you may be finding it difficult to connect or sustain relationships. You may be suffering from anxiety or depression, or you may not even know what's wrong, but just feel mixed up.

You could be irritable or suffering from stress, you may be tearful or feel despondent. Perhaps things feel hopeless and nothing makes sense anymore. You may be struggling to eat or sleep, or you may be lacking in confidence or self-esteem. Perhaps you're feeling lonely, or a failure. You may even feel that life is no longer worth living.

You may be troubled by past trauma or abuse or you may be struggling to come to terms with feelings of guilt and shame. You may need help with an addiction or have other problems which you feel unable to solve.

Whatever you bring, we will work in collaboration, step by step and at your own pace, to move towards an improved psychological well-being and in a therapeutic and professional environment.
HOW DOES COUNSELLING WORK ?
The basic premise of Person Centered Counselling is that every individual, even in times of psychological and emotional distress, will automatically seek to make the best of themselves and strive to fulfil their potential.
With the help of a trusting and empathic relationship between counsellor and client, the individual can explore thoughts and feelings leading to a greater level of self-awareness and understanding.

The client is encouraged to make their own choices and decisions and is empowered to find their own solutions, in their own time, in their own way.
The client is seen as the expert of their own lives and within the safety of the therapeutic relationship, is encouraged to take the lead in their own healing process.