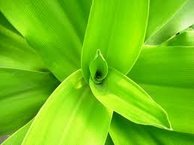 I am an experienced, fully-qualified Person-Centred Counsellor
a Relate Trained Relationship Therapist
an OCN Accredited Supervisor
and a Certified EFT Practitioner


I am an Accredited Member of the British Association for Counselling and Psychotherapy

My introduction to the world of counselling began when I worked as a Samaritan in Watford. It was here I learnt that anyone, from any walk of life, from any profession, from any background can suffer devastating events and life crises. It was during these years that I began to understand the healing power of listening without judgement or criticism.
Bad luck, it seems, strikes arbitrarily, and almost everyone, at some time in their lives, needs support to help them through difficult times.

There is no shame in seeking help when life becomes tough.

This experience led me on to train as a counsellor and I have been practicing since 2009.

Currently I run a Private Counselling Practice in Rickmansworth, I offer therapeutic counselling support for individuals and for couples. I also offer EFT/Tapping sessions for clients who want to work more with the body and the subconscious mind. I provide a confidential and safe place in which to explore your concerns and uncover possible solutions or alternative ways of looking at your problems. My clients often present with issues around anxiety, depression, loss or bereavement, relationship difficulties or any other kinds of problematic life issues. I offer a warm, confidential and empathic space using my training in Person-Centred counselling, EFT/Tapping along with experience gained in CBT techniques, Relationship Counselling and Mindfulness practice.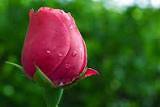 I worked for a long time at the Watford Peace Hospice, providing bereavement counselling to people from all walks of life. Emotional attachments are common to us all and the effects of losing a loved one can be one of the most painful experiences in our lives. Many people struggle to come to terms with loss, and my time at the Peace Hospice taught me much about the fragility of the human condition.
I worked for 3 years at an Addiction Management Organisation, counselling clients in the process of overcoming substance misuse issues. My work here has been invaluable at understanding more about the way in which people try to cope in times of crises, and yet further confirmation that none of us are immune to traumatic and difficult life events. I never judge or criticize my clients for the choices they have made in life, I understand that often, bad choices are the best choices available at that particular time and that sometimes, for some people, just getting through the day is one of the hardest things that they can do.

I also worked over many years for the Relate Organisation as a relationship counsellor. When working with couples, I work towards facilitating communication and offering different perspectives on what may have become a confused and seemingly impossible situation. Couples often benefit from the intervention of a trained mediator when they feel they are stuck and cannot move forward. In seeing things from a different angle, an individual has the opportunity to make different choices and find solutions to otherwise unsolvable tangles.

I have also offered therapeutic support and Mindfulness sessions for Carers of people with Dementia at a Memory Cafe in Chorleywood. Losing a loved one to Dementia is a complicated grief process. Carers need a mixture of practical support, a safe and confidential space in which to process their emotional reactions, a place to grieve the losses they have already experienced and continue to experience on a daily basis, a place to unburden themselves, to unwind and to share their experience with others who understand what they are going through.

Mindfulness offers an opportunity to take Time Out from the stresses and pressures of everyday life and achieve a more balanced, more tolerant and accepting approach to life's difficulties. It strengthens our resilience, improves our psychological well-being and helps to reduce suffering in ourselves and to cope more effectively with unwelcome change. Mindfulness can be practised by anyone, anywhere. The effects can be life changing and offer a real opportunity for personal growth and enhanced self awareness.
Supervision
As well as being a
MBACP Accredited Counsellor
and
Accredited and Certified EFT Practitioner
, I am also a
qualified Supervisor
accredited by OCN
My theoretical orientation is
Person-Centred
, however I have also been trained in
Psychodynamic and Systemic theory
, specifically to underpin my work with couples.
In keeping with my Person-Centred principles. my aims as a Supervisor would be to offer the following :
* To assist in the development of the reflective practitioner
* To develop a safe and trusting relationship in order to support the therapist
* To monitor and safeguard both therapist and client
* To maintain ethical standards as set out in the Ethical Framework
I aim to work collaboratively with my supervisees to explore and discuss any areas of concern or difficulty. We will attend to the welfare of clients and also remain mindful of the supervisee's internal process in so far as it relates to the client work. I aim to empower and promote the development of professional and ethical practice, prioritising self-care and self-belief.
I will offer the core conditions of empathy, UPR and congruence whilst offering support and encouragement as well as autonomy without judgement and without criticism. My idea of supervision is to offer a collaborative arrangement whereby my supervisees leave my practice feeling more aware, more informed, more skilled and more encouraged than when they came in.