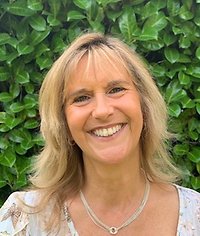 Nicola Bard, BA, FdA, MBACP (Accred)
Experienced, Qualified and Accredited
Person-Centred Counsellor
Relate Trained Couples/Relationship Counsellor
Accredited Certified EFT Practitioner
OCN Accredited Supervisor

Rickmansworth, Northwood and Watford area
Mobile 07986 755270
Click here to
e.mail
Counselling location :
Rickmansworth, Northwood and Watford area
How Can Counselling Help You ?
Counselling offers the opportunity to talk things through with someone when you don't want to bother friends or family, perhaps your thoughts are so confused that you don't know where to start, or you think that no one will understand you or worse, they might laugh at you. It can be frightening feeling so isolated, but counselling can offer you a way of finding the support you need without being judged, criticised, patronised or dismissed.

Counselling can offer you the opportunity not just to talk, but also to be listened to. Sharing your problems with another person can help to bring clarity and understanding to whatever it is you're struggling with.

Common problems are stress, anxiety, depression, bereavement and relationship difficulties, but there are many other reasons why people seek therapy.

Through greater self awareness you may be able to shed new light on the situation, you may be able to see things from a different angle and find new possibilites and new choices which you had not seen before.

Relationship counselling offers the opportunity to improve communication, learn how to avoid conflict situations, gain better understanding and develop more empathy and tolerance for each other. We will also look at each individual's own behaviour and how that impacts on the couple dynamic and we will work towards making effective and lasting changes. Read more about how I work in my section entitled About Relationship Counselling

EFT (Emotional Freedom Techniques)/Tapping is a way of working with the body which delves into the subconscious mind to release blocked energy from past traumatic experiences and helps to process deeply hidden and difficult emotions which may be preventing you from finding inner peace and becoming the very best version of yourself. EFT works with the right hand side of the brain, the part which is more in touch with the wisdom of the body. Previous painful experiences have taught us to build up protective defences which can often get in the way of true healing. Read more about how EFT can help by reading my section entitled About EFT Tapping.
Whatever your issues, sharing them with a fully qualified counsellor/EFT Practitioner may be the first step towards
finding the answers
you've been looking for.
Thought for the Week
Porges says 'safety isn't the absence of threat but the presence of connection'. This is what I offer in my therapeutic relationship with you. The vast majority of research confirms that the effective outcome of the therapy lies in the strength of the relationship between counsellor and client. In order for you to the difficult emotional work that therapy demands, you have to feel very safe, because when you feel safe, your own natural healing process can unfold. This is the nature of life – there is healing capacity but what is needed for that to unfold is safety. I aim to be present, to offer compassion and to give you a connection, so that we can work together to achieve your goals.
Get In Touch
If you are considering contacting a counsellor, therapist, EFT Practitioner or Supervisor and would like to find out more about how counselling can help you, and live in or near to Rickmansworth, Chorleywood, Amersham, Watford or Northwood, please call me for a free and confidential chat with no obligation to commit.

Nicola Bard : Qualified and Accredited Experienced Counsellor,
Therapist, Supervisor and EFT Practitioner


My Therapy room is based in Rickmansworth


Surrounding area includes Northwood, Amersham and Chorleywood