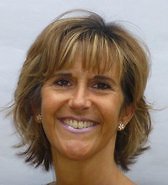 Nicola Bard, BA, FdA, MBACP (Accred)
BUPA Registered
Experienced,Qualified and Accredited
Person-Centred Counsellor
and OCN Accredited Supervisor
Rickmansworth,Northwood and Watford area
Mobile 07986 755270
Click here to
e.mail
Counselling location :
Rickmansworth, Northwood and Watford area
How Can Counselling Help You ?
Do you ever need to talk things through with someone but don't want to bother friends or family, perhaps your thoughts are so confused that you don't know where to start, or you think that no one will understand you or worse, they might laugh at you. It can be frightening feeling so isolated but counselling can offer you a way of finding the support you need without being judged, criticised, patronised or dismissed.

Counselling can offer you the opportunity not just to talk, but also to be listened to.
Sharing your problems with another person can help to bring clarity and understanding to whatever it is you're struggling with.

Common problems are stress, anxiety, depression, bereavement and relationship difficulties, but there are many other reasons why people seek therapy.

Through greater self awareness you may be able to shed new light on the situation, you may be able to see things from a different angle and find new possibilites and new choices which you had not seen before.

Whatever your issues, sharing them with a fully qualified counsellor or therapist may be the first step towards finding the answers you've been looking for.

Get In Touch

If you are considering contacting a counsellor or a therapist and would like to find out more about how counselling can help you, and live in or near to Rickmansworth, Chorleywood, Amersham, Watford or Northwood, please call me for a free and confidential chat with no obligation to commit.

Nicola Bard : Qualified and Experienced Counsellor and Therapist


Therapy rooms based in Rickmansworth and Watford

Surrounding area includes Northwood, Amersham and Chorleywood